Foreword to 9th Edition
Jeff Hemphill
2020–2021 President Society of Automotive Engineers
Chief Technical OfficerSchaeffler Group USA Inc.
Wooster, Ohio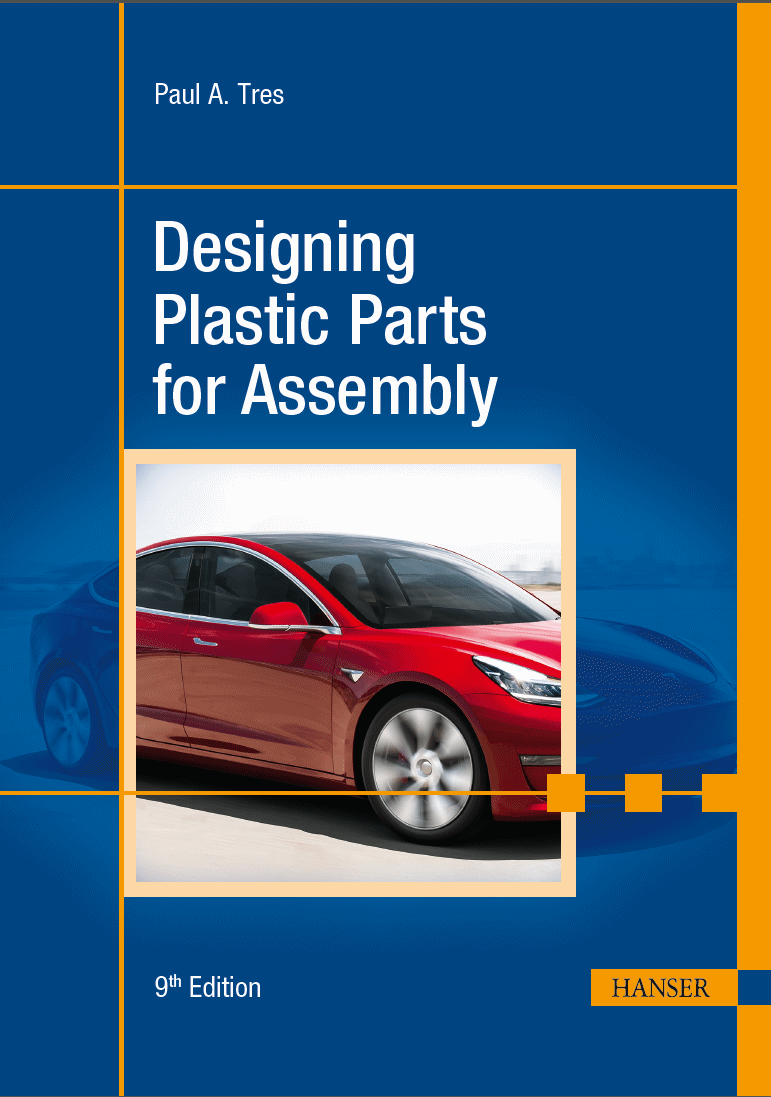 Our use of plastic parts and assemblies continues to grow as the properties of the material grow and as the creativity of their designers generate new innovations. Innovation relies on a solid foundation of knowledge and concepts and Designing Plastic Parts for Assembly is a key element of this foundation for the engineer designing in plastic. In the 9th edition Paul Tres adds useful information to keep the reliable reference book up to date with these changes, including detailed failure analysis to avoid future incidents.
In my own company, we have over 30 engineers trained in Mr. Tres' courses and keep several copies of the book on hand. This has served us well as we developed one of the newest plastic assemblies: the Thermal Management Module. This unit involves several types of plastic and fastening methods in a mechatronic assembly that controls the flow of coolant to up to five areas of the car, including cylinder head, engine block, heater, and turbo charger. This allows for a faster warm-up of the engine, improving fuel economy and bringing heat to the passenger compartment quickly in winter!
As you can imagine, such a device has numerous design challenges: all joints and parts must be leak free, the sealing surfaces of the valves are critical, and it must survive wild swings in temperature. It has a challenge for every chapter of Designing Plastic Parts for Assembly! As industry continues to advance, it is critical to have resources such as this on which to rely.
Copyright ©2021 Carl Hanser Verlag. All rights reserved.