Preface to 9th Edition
Neelam Kaswa
Senior Mechnical Engineer
Tesla Inc.
Fremont, California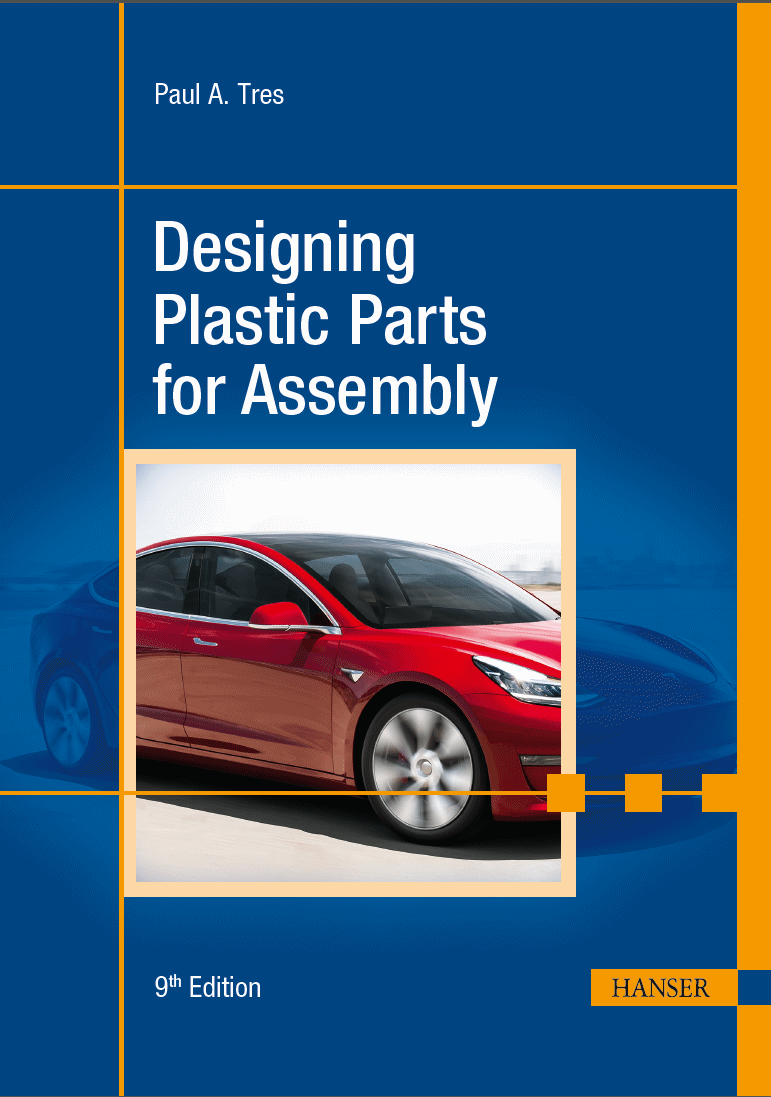 From the invention of Bakelite to very recent natural fiber-reinforced polymers or wood-reinforced plastics, our life is filled with plastics. Plastics have found their way into our daily life so much that it has become difficult to imagine the world without their presence. From tapes to bottles, pens to books, bicycles to spacecraft, plastics have invaded the way we think about technology and have expanded our horizons of invention, discoveries, and design. With plastics, a strong base has undoubtedly been built for upcoming technologies to survive.
Plastics have shaped many careers, including mine. I am currently working with Tesla Motors Inc. with 14 years of experience as a Mechanical Design Engineer on a Product Launch Team specializing in interiors of vehicles.
Plastics have varied applications. Students and engineers from various fields, wherever plastics are used and applied, and industrial design engineers from every industry would find this book useful as a guide and source of plastic design and assembly knowledge. Understanding the physiology of plastics, the structure of the polymers at a molecular level, their physical, mechanical, thermal, and chemical properties, the effect of different factors like humidity, temperature, chemicals, and UV radiation, etc., is extremely important to obtain the desired results after the parts have been assembled, and for the assembly to function as intended.
This book summarizes various methods of critical plastic assembly like snap-fit design, various types of welding, adhesive bonding, fastening, living hinges, in-mold assemblies, and mating the parts using press fit, etc. The bottom-up approach of creating the machine-assemblies for varied applications has always been the methodology of design and manufacturing. Achieving the correct fit and finish of intended assembly of plastic components for elegance, perceived quality, and ergonomic usage requires in-depth knowledge of the behavioral science of plastics, and the effect of their additives and impurities on the manufacturing process capabilities of the plastics parts. Repeatability and reproducibility are of essence for any manufacturing and assembly process too. This book also covers the statistical and calculative part.
Case studies discussed in this book demonstrate the importance of applications of basic mechanics and first principles. They will guide readers into a world of design applications, the mistakes that industries have committed, and how designers would have been able to avoid those. Appropriate root-cause analyses of the issues lead to improved design iterations. Detailed observations and analysis of design failure cases is exactly what sets this book series apart from any other plastic design book or guides available elsewhere.
Mr. Tres, being an industry veteran, is extremely knowledgeable about plastic molding and assembly processes himself. I've attended his seminar and 3-day course for "Automotive Plastic Part Design". Receiving guidance via his book on the topic is a shear privilege for anyone who wants to work with plastics and their applications. It gives me immense sense of pride to have received guidance from Mr. Tres via his part design courses and books.
I look forward to more of his books on plastic design, manufacturing, and assembly.
Copyright ©2021 Carl Hanser Verlag. All rights reserved.